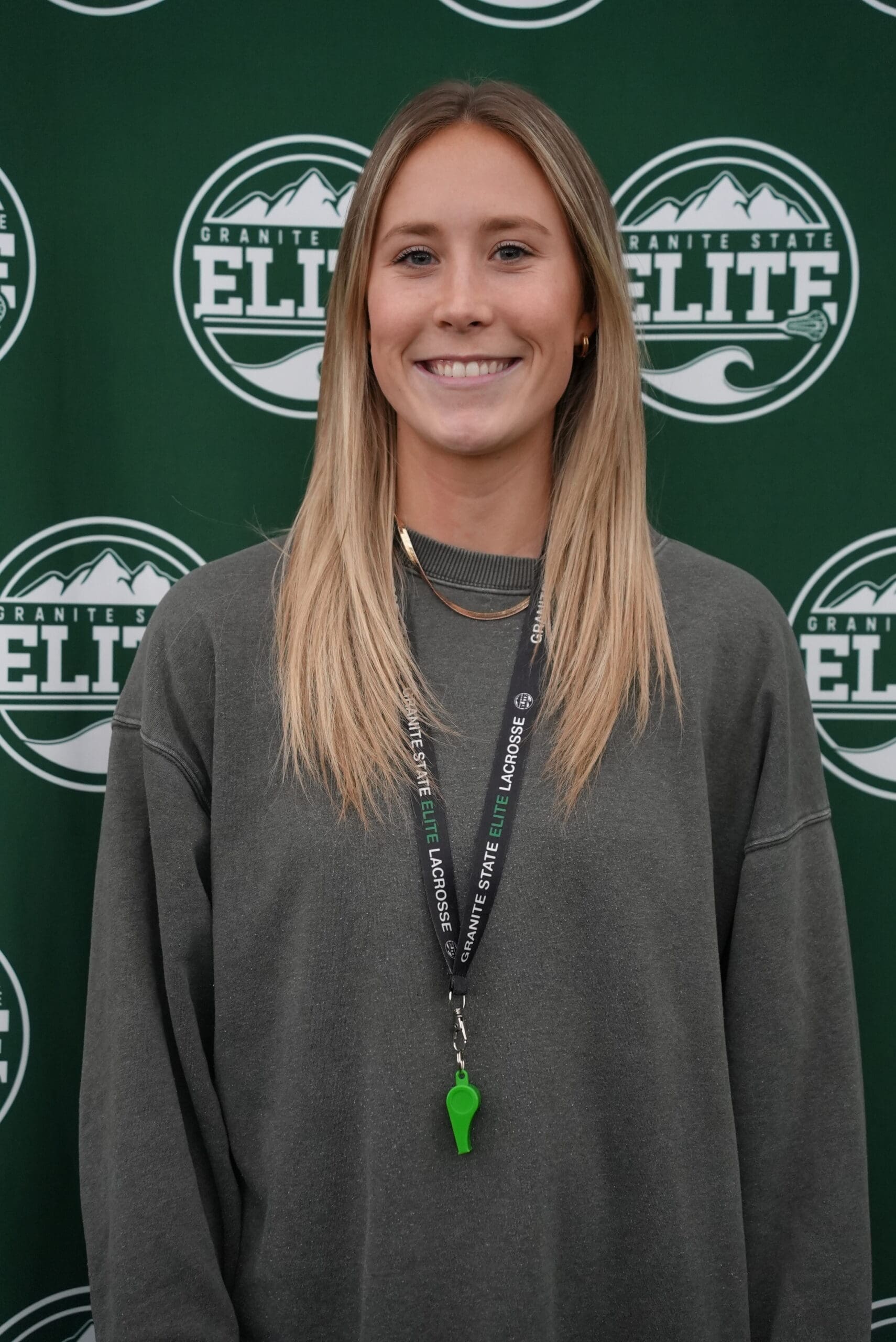 Lacrosse Experience:
Mackenzie grew up in Laconia, NH and played for the GSE 2016 team. At Laconia High School, she was selected to the all-state second team as a freshman and guided the team to the playoffs for the first time in school history. She attended Holderness School as a sophomore and was selected to the NEPSAC all-star team. Mackenzie returned to Laconia for her final two years of high school and was a 2x first team all-state selection and team captain. She guided Laconia to back-to-back state championships and was a US Lacrosse All-American and Academic All-American as a senior.
Mackenzie went on to play Division 1 lacrosse at Boston University. At BU she was a 4-year starting midfielder and draw control specialist. She helped BU reach the Patriot League playoffs all 3 years (senior season cancelled due to COVID) and was named to the Patriot League all-tournament team her sophomore year. She finished her career with 160 draw controls and 29 goals.
Favorite Moment in the Game:
My favorite lacrosse moment was traveling to Japan with my teammates at BU! We stayed in Japan for 10 days and while we were there we played against the Japanese National Team and college teams in Japan! It was an amazing experience and it was so fun to travel with my teammates.
About Mackenzie:
Mackenzie lives in Boston, MA with her teammates from BU and works in finance. She loves to attend workout classes, go to the beach and spend time with her family on Lake Winnipesaukee.
Quote to Live By:
"Whatever you are, be a good one." – Abraham Lincoln
Contact: mchowe@bu.edu