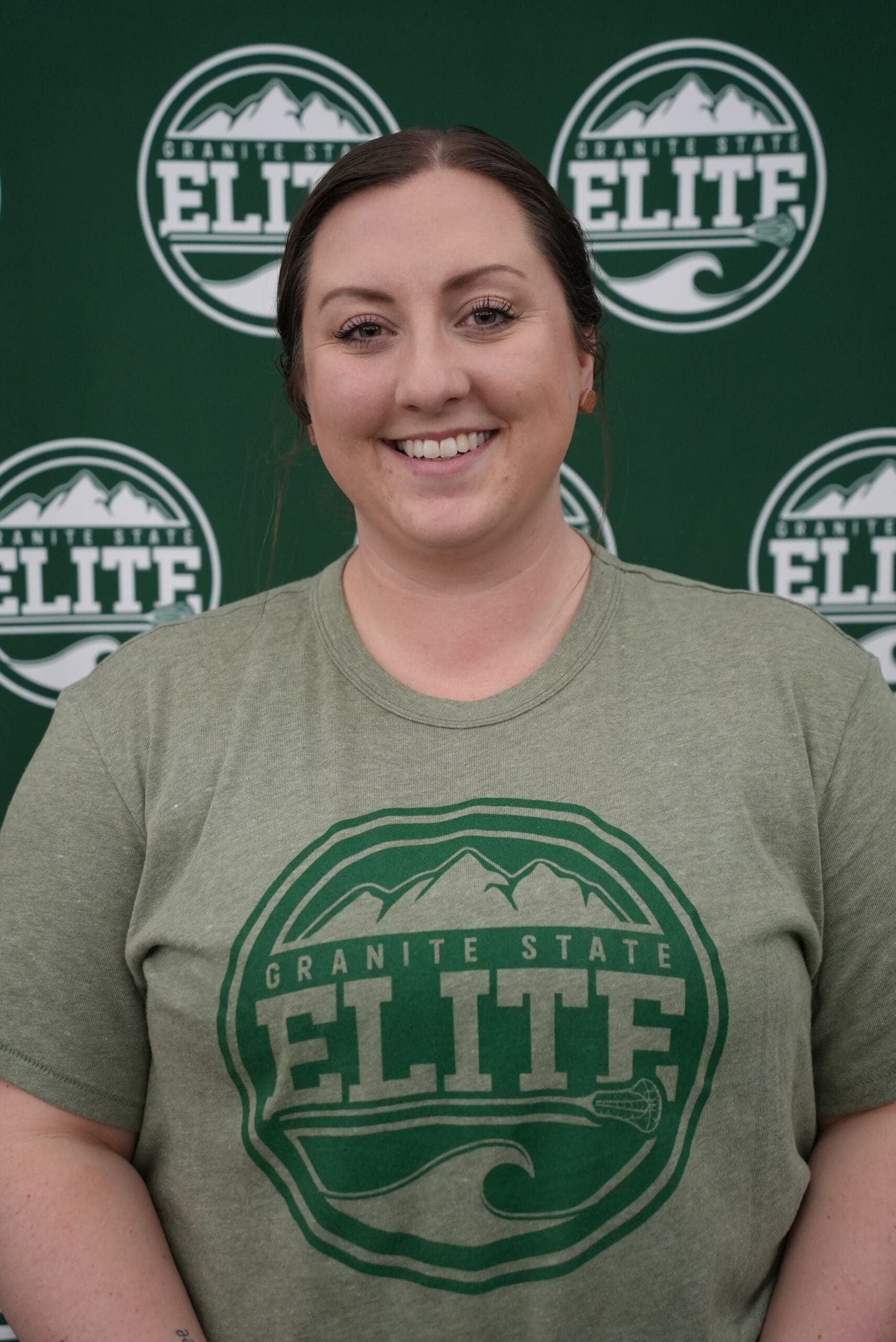 Lacrosse Experience:
Erin has been coaching lacrosse since 2014 and has been with GSE 2016. She is a USA Lacrosse Level 3 Certified Coach and currently the JV Head coach and Varsity Assistant at The Derryfield School. Prior to moving to DS Erin was the Head Coach at Manchester Central High School from 2016-2021. From 2014-2015 Erin worked for the English Lacrosse Association, coaching at the Queen's School, a secondary school for girls in Chester, England, and for the University of Chester.
Erin played lacrosse and field hockey at Elmira College in Elmira, NY. She was a 3-year captain of the Field Hockey team and earned Empire 8 Sportswoman of the Year for EC Lacrosse in 2013 and 2014. She was awarded EC's Lowman Award for her impact on Elmira's athletic programs in 2013 and 2014.  In 2014 she played for Team USA with USA Athletes International in Berlin, Germany and in the Prague Cup in the Czech Republic.
She grew up in Nashua, NH and went to Nashua North, a 4-year starter and 2-year captain on the Field Hockey and Lacrosse teams. At North she was awarded the 2010 Female Scholar Athlete of the year, the Women's Lacrosse MVP in 2010 and Field Hockey MVP in 2008.
Favorite Moment in the Game:
"My favorite moment in lacrosse was playing with other DI, DII and DIII players in Europe, earning Bronze for Team USA at the Prague Cup. I was able to meet so many interesting people and play the game I love!"
About Erin:
Erin lives in Manchester with her husband Brett, their dog Jax and cat Luna, and works at Southern New Hampshire University. She loves being by any body of water, reading, and cycling!
Quote to Live By:
"Hard work does not necessarily guarantee success, but no success is possible without hard work"
Contact: eeduffy19@gmail.com